ICOEH 2019 : 4th International Conference on Occupational and Environmental Health
15-17 February 2019,
Pre-conference workshops : 15-17 January 2019 & 13-14 February 2019, New Delhi

Organized by : Association of Occupational & Environmental Health, Dept. of Community Medicine - Lady Harding Medical College &
Vardhman Mahavir Medical College, New Delhi.
WELCOME TO ICOEH 2019
Dear Colleagues,
It is a matter of great pleasure to invite you to the 4th International Conference on Occupational and Environmental Health (ICOEH 2019) to be held at Lady Hardinge Medical College, New Delhi, India. The conference is scheduled on 15-17th February, 2019.
Workers represent one third of the world population. People are living longer and working longer, well into the old age. Women are increasingly participating in the labor force. But on the darker side, burden of work related deaths and disease is continuously rising and has become public health concern. So, health and safety at workplace has become a topic of paramount importance. In the light of this, we have come up with the theme of this year "Healthy, Safe, Stress-Free Workplace and Environment: Vision 2035″. Vision 2035, which is technology driven, aims to develop quality of life of each Indian by scaling of technologies in the area of climate change, energy, waste management, livelihood and education.
The conference aspires to provide a platform for the policy makers, researchers and academic scientists to share their views, experiences and information on recent advances with colleagues and others working in the field of environment and occupational health.
Additionally, there will be various competency based pre-conference workshops on 13-14th February 2019, where our national and international experts in the field, will provide an educational platform to enhance your practical skills.
We, the organizers hope that, this conference will offer a springboard to the upcoming experts and will give a chance to learn about the recent innovations, trends, concerns, practical challenges and desired expertise in the field of occupational health and environment.
February is the month when we bid adieu to the winter, it is the best time for a trip to Delhi and Northern states of India. This is the time to attend Udyanotsav, which is annual opening of Mughal garden at Presidents's Residence and the Surajkund Fair (Faridabad). Also, delegates can visit places like Chandni Chowk and Jama Masid, the two ancient cultural place in Delhi, where one can enjoy the "Shopping till Dropping" and mouth watering Mughlai and street food in the ambience of old Delhi. Various historical monuments like India Gate, Akshardham Temple, Qutub Minar, Red Fort, Safdarjung Tomb, Lotus Temple are some of the attractions of Delhi.
We welcome you to grace the conference and spare a day or two to roam around our beautiful Delhi.
I on behalf of the organizing committee and the entire team of ICOEH2019, invite & extend a very warm welcome to you all to attend this
4th International Conference on Occupational and Environmental Health. Dr. S. K. Rasania
NOTICE BOARD
» Registration Open
   15th August 2018
» Early Bird Registration
   available till 15th Sept. 2018
   Register Now
Organizers & Collaborators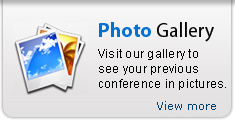 Contact Us
For any information / question, kindly contact :
Dept. of Community Medicine, Lady Harding Medical College, New Delhi - 110 001, India.
+91-97188 72900, +91-93130 54881, +91-95827 92331
View previous conferences.