ICOEH 2019 : 4th International Conference on Occupational and Environmental Health
15-17 February 2019,
Pre-conference workshops : 15-17 January 2019 & 13-14 February 2019, New Delhi

Organized by : Association of Occupational & Environmental Health, Dept. of Community Medicine - Lady Harding Medical College &
Vardhman Mahavir Medical College, New Delhi.
INVITED SPEAKER for ICOEH 2019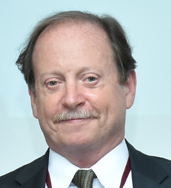 Dr. Gassert is board certified in both Preventive Occupational & Environmental Medicine and Internal Medicine, and was trained and has worked previously as an Occupational (Industrial) Hygienist. He has been a faculty member at the medical schools of Harvard University, Dartmouth College, Boston University, and the University of Massachusetts, and a staff member of some of their affiliated hospitals.
He has been affiliated with the Harvard Chan School of Public Health, and involved in both the occupational and environmental medicine residency program and in continuing education for industrial (occupational) hygienists. His main interest is education in occupational and environmental health (OEH), medicine and hygiene.
His work experience has included worker compensation injuries and illnesses, medical surveillance programs, disability case management, work-site investigations, medical-legal case investigations, and expert witness representation. He has consulted on illnesses, injuries and hazardous exposures in construction work, mining, electronics, garments, pharmaceuticals, and other manufacturing and service industries, including hospitals and healthcare workers, and biomedical research infectious disease. He has been visiting and working in Asia and the Pacific since 1975. In 1980, he co-founded an NGO in Hong Kong with an Asia regional focus on transnational capital and labor conditions, and authored a detailed handbook on health hazards in electronics manufacturing. He has published on the long-term outcomes of occupational asthma and on toxicological aspects of the gassing incident at Bhopal, India, the world's worst industrial disaster. In September 2005, he assisted CNN with filming on environmental health and toxicology related issues in New Orleans two weeks after Hurricane Katrina.
In Asia and Africa, Dr. Gassert has consulted and worked with academic, labor and non-governmental organizations and has presented at OEH conferences. He has helped to train professionals and others in occupational and environmental medicine, nursing, hygiene and safety in Asia and the Pacific region (Thailand, China mainland, Hong Kong and Taiwan, Mongolia, India, Nepal, Bangladesh, Malaysia, Vietnam, India, South Korea, Cambodia and Lao PDR, and the Fiii Islands), as well as South Africa and Saudi Arabia. He has served as a consultant to the U.N. World Health Organization, Western Pacific Region (WPR) for purposes of both basic occupational health training of trainers, and for development of a new initiative for a WPR five-year 2019-2023 Action Plan for Workers' Health to achieve Universal Occupational Health Coverage in line with the UN Sustainable Development Goal for Decent Work.
Contact Us
For any information / question, kindly contact :
Dept. of Community Medicine, Lady Harding Medical College, New Delhi - 110 001, India.
+91-97188 72900, +91-93130 54881, +91-95827 92331
View previous conferences.